£
231-233 Greenford Road Greenford Middlesex UB6 8QZ
020 8575 8030
Apollonia Dental Care

As seen on Google Reviews

I have been with Apollonia Dental Care since my first set of teeth grew. I am now 30 years old. I cannot recommend them highly enough. The thorough and long lasting work that they carry out is always done in a very gentle and painless way and the high level of training of their experienced staff is evident at each visit.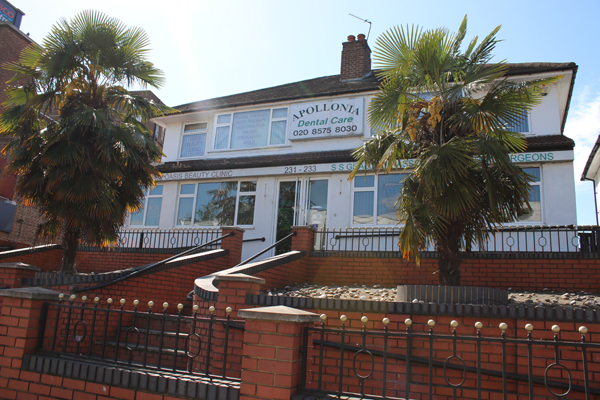 A smile is always in style...Here at Apollonia Dental Care we have over 30 years of experience and know the importance a good smile can have on your life.
We are an experienced dental team and are proud to deliver excellence, innovation and results that are second to none, using modern techniques in a practice dedicated to your comfort, wellbeing and most importantly, your smile.
Visiting the dentist should not be an unpleasant experience. At Apollonia Dental Care we go out of our way to put you at ease from the moment you walk through the door. Our dentists take the time to get to know the person behind the smile, so they can really understand what you want to achieve and address any concerns you may have.
We strongly believe in delivering the best treatment for every patient. As a team we are dedicated to our professional development and encourage further education for all to ensure we deliver the best treatment.
Preventative dentistry is at the heart of everything we do to try and improve your general oral health and therefore help you to reduce the need for dental treatment in the future.
Apollonia Dental Care is a friendly, family dental practice based in Greenford, treating patients from across the area including from Ealing and Brent. We have a small, friendly, dedicated team that offers general, restorative and cosmetic dentistry. The practice has been established for 30 years and we welcome new patients of all ages for both private and NHS dental treatment.
Smiles are free...but they are worth a lot, so let us help you invest in yours